Podcast: Play in new window | Download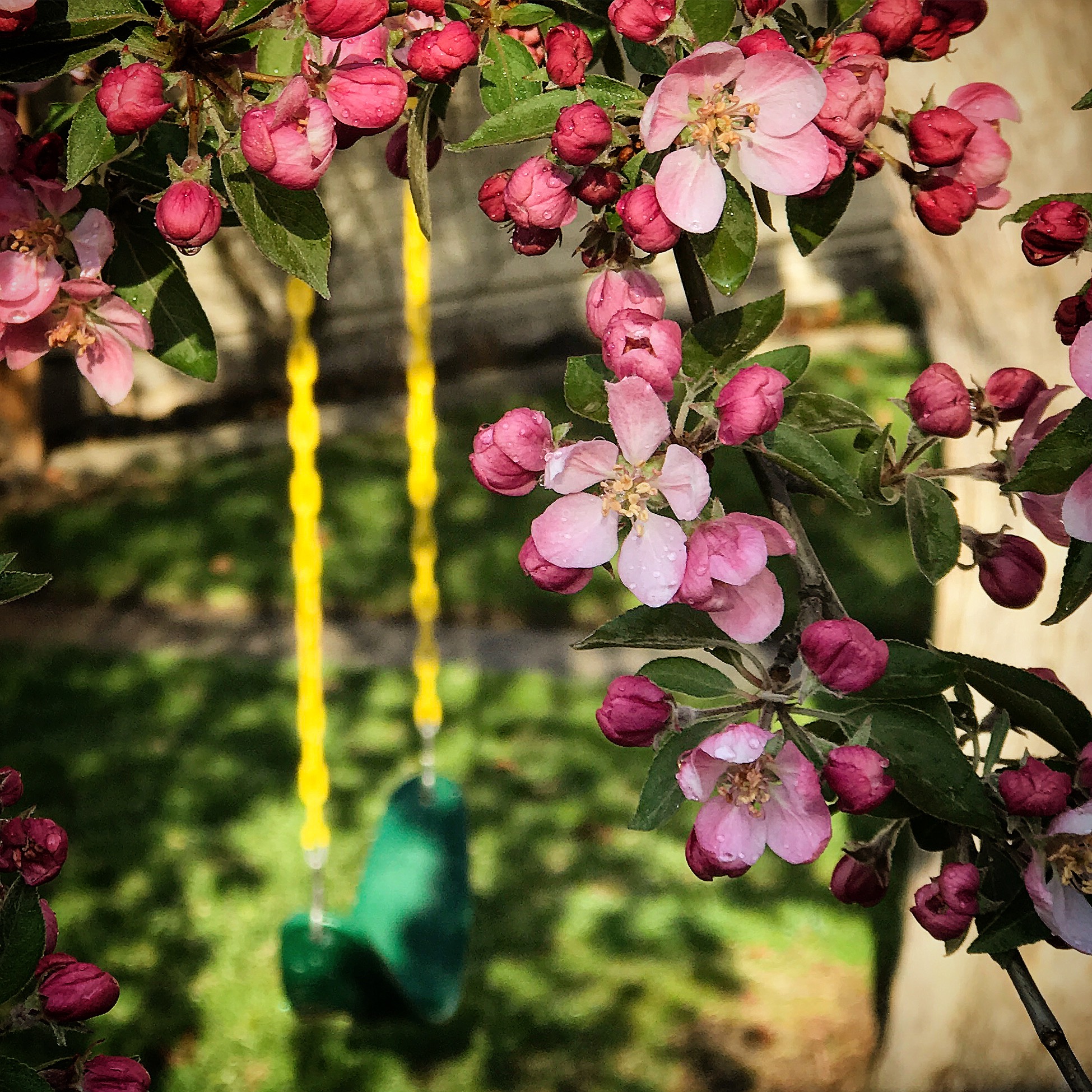 So good. What's so good? Some of you watched my laughter and response in a previous post. Here are a few reflections.
In the shade of a Ponderosa Pine, worry stopped and peace and laughter set in. Above the branches where the sun shone through, I saw a face of sorts. It was full of warmth, kindness, gentleness, delight, and absolute giddiness. It saw me and said, "You are good. So good."
It said so not in words, but in absolute being. A sense of oneness as I have never felt it. One with the ground. With the Ponderosa. With the sun. With the wildflowers. With the meadow and the rolling hills. With the breeze and the birds calling out to one another. Distinct? Yes. But not separate. Connected. Inseparable. One.
It was that face – its radiance, its Being – that brought the laugher. And I am so thankful that I recorded a bit of my response because in my face I can see the reflection of that Being's delight. Unending delight. Unending love. Limitless compassion. Infinite freedom. Bottomless joy. Gratuitous grace. Inexhaustible kindness. Unshakeable peace. Immovable courage. Unconditional acceptance.
All is well.
So good.
Who did I see? What did I see?
I do not know the name you would give it, but I know it as Love.
But even "Love" is not quite right.
It had no name. It laughed at my categories.
It delighted in my presence.
In Being.
Perhaps I should spend less of my time naming these experiences and categorizing them and putting them into my small box of understanding. And I'll ask you not to try to name or categorize either unless you find it helpful for you and your journey, and then, by all means, do it.
I love Hafiz's poem "Tiny Gods"
Tiny Gods
Some gods say, the tiny ones,
"I am not here in your vibrant, moist lips
That need to beach themselves upon
The golden shore of a
Naked body."
Some gods say, "I am not
The scarred yearning in the unrequited soul;
I am not the blushing cheek
Of every star and
Planet —
I am not the applauding Chef
Of those precious secretions that can distill
The whole mind into a perfect wincing jewel, if only
For a moment;
Nor do I reside in every pile of sweet warm dung
Born of the earth's
Gratuity."
Some gods say, the ones we need to hang,
"Your mouth is not designed to know His,
Love was not born to consume
The luminous
Realms."
Dear ones,
Beware of the tiny gods frightened men
Create
To bring an anesthetic relief
To their sad
Days.
Beware of tiny gods frightened men create.
Children create no such gods.
Faith like a child is a marvelous, mysterious, wonder-filled delight, isn't it?
We admire it when we see it. We have sweet memories of those days when such faith filled our existence and fueled our adventures. Many of us miss it when we see it.
And we often cannot get there as adults until we are at the end of ourselves.
The God Who Only Knows Four Words
Every
Child
Has known God,
Not the God of names,
Not the God of don'ts
Not the God who ever does
Anything weird,
But the God who only knows four words
And keeps repeating them, saying:
"Come dance with Me."
Come
Dance.
Breath of air for me, right there.
Time to laugh and dance with life.
I've begun asking myself:
What would it look like and feel like and be like for me to live with the faith of a child today? To see the world as it is and not make it fit into a neatly constructed box? To be fully present. To stop trying to be right and prove my rightness to others? To stop trying to make life do what I want it to do? To be with reality on its own terms? To engage with this moment? To really look the next person I'm with in the eyes and be with them in a way that they feel known?
To learn how to quiet my mind so that my present moments aren't spent fretting, worrying, ruminating, or scheming? To really notice what is right in front of me? To be more aware of what I'm thinking about? To be aware of the breath of wholeness within me with each breath. To notice and hear my body?
To welcome my emotions and be informed by them? To let go of that grudge? To give others a chance to respond to that grudge? To laugh deeply with my loved ones? To let go of thinking I have the right (or ability) to judge others or control them? To stop giving even one moment to attributing motives to another's actions?
To cry when it is time to cry? To play on the ground with children? To sit next to the elderly and hold their hand in peaceful silence? To bask in the sun on my face with my eyes closed? To feel the gentle breeze on my skin? To taste and give thanks for each bite of food, each drink of water? To give thank for the people in my life, for this breath, for this heartbeat, for life? To notice the sounds around me? To let go of my sense of control? To let myself enjoy this moment?
What would that look like and feel like and be like?
One of the lessons of these last two years in my traumatic brain injuries saga is that life is only unbearable when I demand it be different.
To be fully present and fully alive is not some cute cliche.
It is my rightful dwelling place.
It is the joy-filled life that does not require right circumstances for abundant living.
It is always waiting for us.
The birds of the air and the flowers of the field in that meadow where I sat above St. Gertrude's know that they are taken care of. They are my teachers.
Can you recall all of the things you worried about a week ago today, a month ago, or a year ago? Any of them? Maybe a big one or two? What about the rest?
Perhaps it is time for us to learn to let go.
It is a lifetime process and practice.
Worry steals the joy of this moment and leaves us depleted and unprepared for the next.
Living fully in the moment leaves me grounded, prepared, and ready for what will come.
Embrace the wholeness that is your birthright.
Warmth, kindness, gentleness, and delight are looking at you right now and saying, "You are good. So good."
Unending delight. Unending love. Limitless compassion. Infinite freedom. Bottomless joy. Gratuitous grace. Inexhaustive kindness. Unshakeable peace. Immovable courage. Unconditional acceptance.
All is well.
So good.
To Build a Swing
You carry
All the ingredients
To turn your life into a nightmare —
Don't mix them!
You have all the genius
To build a swing in your backyard
For God.
That sounds
Like a hell of a lot more fun.
Let's start laughing, drawing blueprints,
Gathering our talented friends.
I will help you
With my divine lyre and drum.
Hafiz
Will sing a thousand words
You can take into your hands,
Like golden saws,
Silver hammers,
Polished teakwood,
Strong silk rope.
You carry all the ingredients
To turn your existence into joy,
Mix them, mix
Them!
Build that swing, my friends! Live. Laugh. Love.
May you have a wonder-filled day. Fully present. Fully alive.