Podcast: Play in new window | Download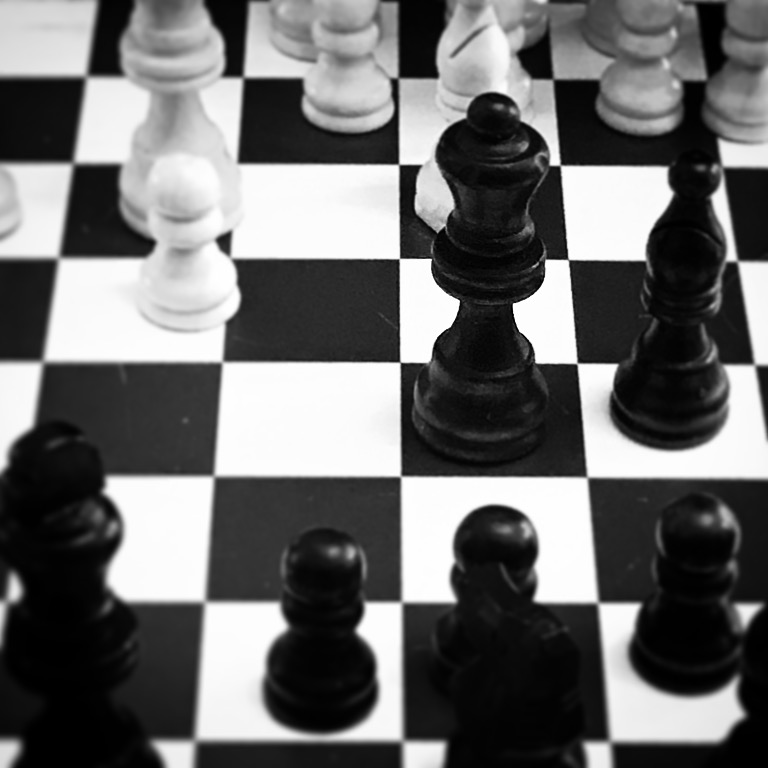 I'm not Catholic, but I'm retreating at a Benedictine Monastery. This is my 4th retreat at a monastery and I'm hooked.
St. Gertrude's is particularly special. It overlooks the Camas Prairie with mountain ranges rising up on the horizon. Behind the retreat center is a forest playground where you can meander and explore for hours in solitude. At the top of the hill on the SE side, the forest gives way to flower-filled, verdant meadows. And the views – well, they're simply stunning this time of year.
I retreat for the silence, to listen, to dream, to write, to listen some more, to grapple, to struggle, to doubt, to learn, to listen some more, and to leave pretty much exhausted.
I used to feel the pressure to return home full of energy, but I usually sleep poorly on retreats. The silence – extended over days – awakens me to messages that have been trying to grab my attention and get me to listen for a long time.
Yesterday, on my daily walk to the "summit," I heard myself say, "No, it's your move."
I mean, I really said it out loud and I was alone.
Ever spontaneously talk to yourself?
Usually, this happens when something really wants our attention.
I stopped in my tracks and noticed.
Noticed my stomach was in knots. My throat was tight. I was short-breathing and holding my inhalations. And I was thinking about a friend I have not heard from in almost a year.
Gulp.
A friend I used to meet with weekly. A friend I trusted. A friend I laughed deeply with. A friend I cried with. A dear friend.
On my walk through the forest, I had been ruminating (in the background of my mind) on the loss of our friendship when, "No. It's your move" rose to the surface and just came out of my mouth and into my awareness.
I spent the next 15 minutes talking myself through why it is my friend's move. I had a lot of great reasons. A very impressive and convincing list of why he should be the first to reengage our friendship.
As my former colleague Kenyatta would say, "That's some bullshit right there!"
Be quiet, Kenyatta.
Because I don't have anything to apologize for. I feel like he went away long before our last meeting. I feel like he was my friend as long as I agreed with his way of looking at the world and when I didn't see things his way, I wasn't of use anymore. I feel discarded.
That's right.
It's his move!
Again, "That's some bullshit right there."
And I know that's a crass way to say it, but it's true and it's what came to the surface.
I used a quote by Richard Miller to frame the last podcast "Human Beings Do." I think it's fitting for this discussion as well.
Here it is:
"Opening up awareness allows us to feel as though we are putting a tablespoon of salt in the ocean rather than in a small cup of tea."
"It's your move," is a small cup of tea way to live life.
In this instance, it's living scared. Afraid of being overwhelmed by that tablespoon of salt. Afraid of rejection. Of things going sideways.
(And, by all means, do not take this to mean that any of us should put ourselves in a place to be physically, emotionally, verbally, or otherwise abused.)
But, that's not what this is.
And we're not cups of tea, are we?
We are oceans, my friends.
And since I had yet written an article and recorded a podcast about nurturing our being, I stood there in the forest and dove into the ocean.
You see, my friend comes up in my awareness multiple times a week. Like a consistent knock on the door.
Now, I'm as good of a rationalizer as the rest of you out there – maybe even better than most.
But in the extended silence of this retreat where the noise is diminished and my intention is to be awake, alert, and alive – well, it's time to face reality, to open the door, to respond to those messages.
We always have the right response to every situation.
Did you know that?
We always know what to do. In our being is the wisdom we need for life.
We can, however, push that wisdom down, turn up the noise, and try to avoid that wisdom or fight it and silence it.
But wisdom remains. Right action is still available.
We are always able to be fully present and fully alive.
As we nurture being, as we move beyond a cup of tea sense of being and into ocean-sense being, we are able to meet reality on its own terms.
Another word for this is "confession."
It literally means "to speak the same" or to agree with. I agree with reality. I speak the same. We are in alignment.
On the trail yesterday, I came face-to-face with my fighting of reality. My, "No, that's not the way it is. It's not that big of a deal. Anyway, it's his move."
But as I came into agreement with reality, I noticed that a strong sense of sadness and hurt and some anger are present. I say, "are," because I can feel these emotions even now.
I have been acting like I wasn't hurt ever since a conversation with my friend in which I felt he disregarded and discredited my experience. I distanced from him and felt him do the same. Our next meeting was business-like, and when he got up to leave, he told me, "Maybe we can get together again sometime." Sometime? That's not how it was with us. More hurt. More distance. I needed him to be there at that time in my life, to be happy for the brain recovery that had happened, to be with me. We had one more meeting after that and based on the content I thought he would surely follow up with me. That was 10 months ago.
As I write this and process this and agree with reality, I notice that the tension in my body has given away to an ache in my heart area, my breathing is deep, and tears roll down my cheeks. I miss my friend.
And so the wisdom in this moment of authenticity – of coming into agreement with reality – is pointing to right action, to an appropriate response that I have known for, let's see, the last 10 months 😃!
It's my move. It's my opportunity to give my friend a chance to respond. To share my heart with him. To open up in vulnerability. To come into the clearing, into the meadow. To hear his heart and how I have likely hurt him. And to offer him my own response.
From nurturing being, we realize that we are an ocean and that even a tablespoon of rejection, or fear, or whatever it is, cannot and will not overwhelm us.
We do not have to numb ourselves. We will still feel the spectrum of life's emotions, but these happen in a place that is whole – a place of unchanging awareness.
A decade ago, sitting at a Chili's at Chicago O'Hare with my friend and colleague Fred Cogswell, he shared with me some of the most revolutionary and meangiful words I have ever had spoken into my life.
We were talking about estranged relationships, particularly those between fathers and sons.
He said, "We cannot fully live unless we embrace vulnerability."
Hmmm…
Yes. It's my move.
Right action is easy and titilatting to talk about, but not so easy to do. I know that I need to reach out, but a wave of fear comes with such plans.
What if he snubs me? What if he doesn't even want to be my friend anymore? What if he uses this vulnerable space as a way to hurt me and get me back? What if he doesn't care? What if he thinks I'm weak and insecure?
These fears are about me. They are unfounded in our relationship. They are not representative of my friend. They are my fears.
And they are wrapped up in a defensive posture in my body. As I listed them, my fists were clenched, jaw tight, mouth and lips set, eyes narrowed.
Cup of tea.
Back to nurturing being.
This doesn't stop, friends. The ocean is where we belong, where we truly reside, but we tend to come back to the cup of tea mentality.
The practice of living out our wholeness, of being fully present and fully alive is a lifetime practice.
I'm just getting started.
Having had PTSD twice in my life and multiple traumatic brain injuries, the road is slow-going at times, the fears more provocative, the world a seemingly more dangerous place.
It guts me to do this kind of stuff.
I'll bet you can relate at least a little.
But the more I practice, the deeper my connection to that unchanging awareness in which being resides.
The ocean.
Yes. It's my move.
And so I just sent a text to my friend because I don't have phone reception.
Now is the time. Here is the text:
"Hello, my friend. Perhaps we can get together this next week? I think often of you and am weary of the distance I feel (real or imagined) between us. Wisdom says to my heart that our friendship goes deep and that I should not give up on it so easily. I look forward to talking, sharing, laughing, healing, and being together."
Gulp again.
As Brene Brown – the acclaimed vulnerability researcher, author, and speaker – has said, "Vulnerability sounds like truth and feels like courage."
Damn. She nailed it.
I'm standing in the clearing now, friends. Feeling the flow of life arise with its fear and doubts, but also its hope and peace and love and joy and kindness and wholeness. They're all present right now. Flowing through.
I will leave you with a very fitting poem by my buddy, Hafiz, titled "The Warrior."
The Warrior
The warriors tame
The beasts in their past
So that the night's hooves
Can no longer break the jeweled vision
In the heart.
The intelligent and the brave
Open every closet in the future and evict
All the mind's ghosts who have the bad habit
Of barfing everywhere.
For a long time the Universe
Has been germinating in your spine
But only a Pir* has the talent,
The courage to slay
The past-giant, the future anxieties.
The warrior
Wisely sits in a circle
With other men
Gathering the strength to unmask
Himself,
Then
Sits, giving,
Like a great illumined planet on
The
Earth.
I need those words right now.
Warrior up, my friends. Or, WTFU in Hardwick speak.
May you have a wonder-filled day. Fully present. Fully alive.