Podcast: Play in new window | Download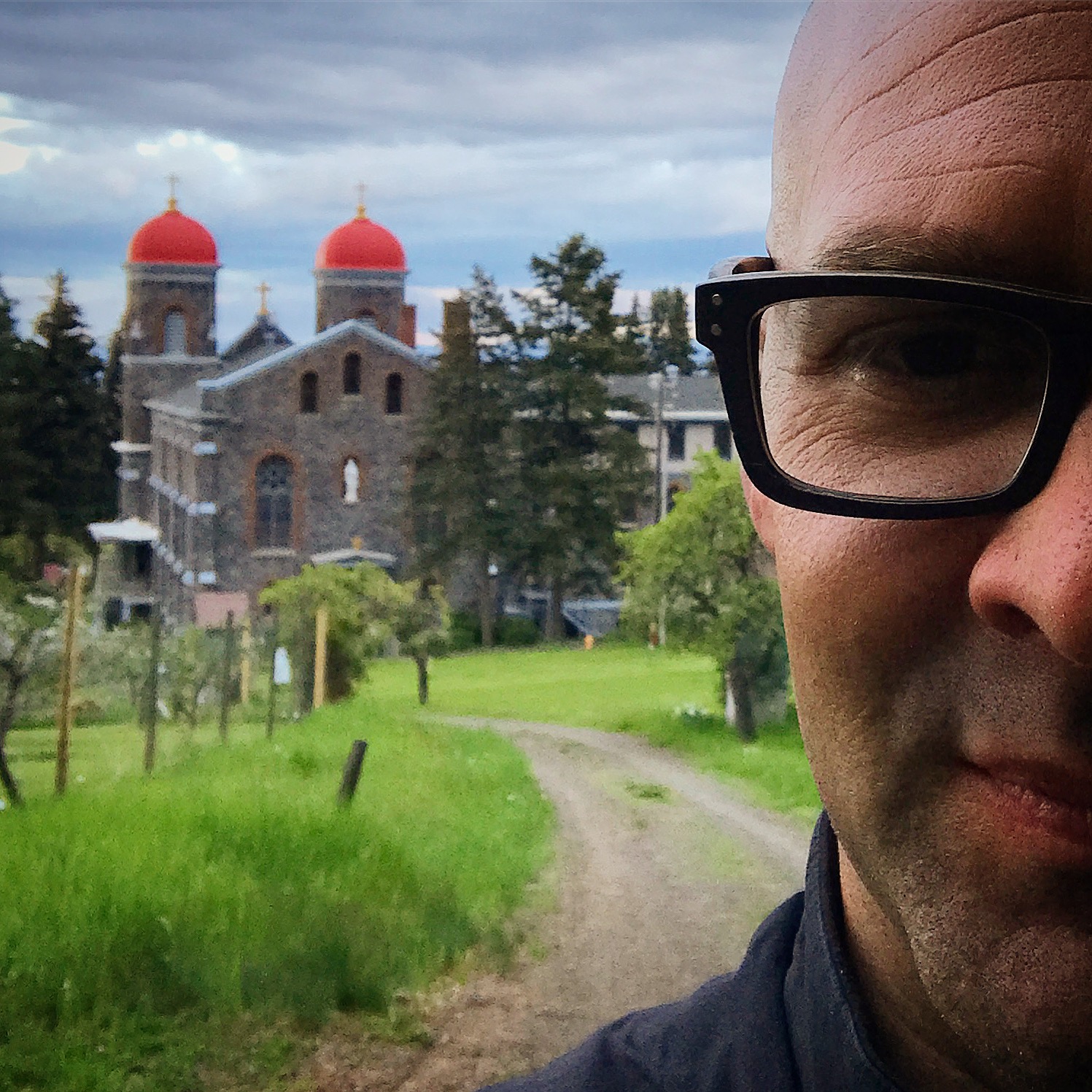 How do I respond to the pain and suffering of others?
This morning, I was reading about the recent Isis attacks in the Philippines. Over 200,000 people have fled from one city after Isis began killing people and burning and bombing homes, businesses, and even a university.
After reading some of the article and seeing a photo of nine villagers lying dead in a field after they had had their hands tied and being shot, I realized that I had stopped breathing some time ago. My muscles were tight. My jaw clenched. My stomach was in knots. I felt terrible.
So, I closed the article and tried to move on with my day and my "retreat." I'm usually pretty adept at doing this – diverting my attention away from the uncomfortable, away from pain and suffering, and toward something that I feel like I have a little bit of control over.
I have this fear that pain and suffering will overwhelm me and so I must turn my eyes away, turn my attention away, lest I be flooded and drowned and suffocated and overtaken.
I don't imagine that I'm the only one of us who has this response.
However, I am learning in this season, when there have been no adequate escapes from the pain and trials of my traumatic brain injuries, that such fears and my maladaptive responses to them likely come from not knowing who I really am.
What do I mean by this?
At a recent training I attended, Richard Miller said,
"Opening up awareness allows us to feel as though we are putting a tablespoon of salt in the ocean rather than in a small cup of tea."
Hmmm…
And, wow!
Rings true, doesn't it?
You know what a sugar dispenser looks like at a diner, right?
You know, before packets, when we put sugar in a glass jar with a metal lid that had a little opening covered by that smaller piece of metal that was always getting hung up on the hinges.
Remember those?
From the beginning of time, everyone put sugar in that specific dispenser.
Except for my mom!
While I was away at college, she bought one of those dispensers and filled it with salt. 20 years later, I'm still putting at least a tablespoon of salt in my morning coffee when I visit! 🙂
It's overwhelming. I can't drink it. It ruins everything!! 😉
That's kind of how it feels to engage with suffering when we are closed off to who we truly are, when we view ourselves as isolated, as contained and confined by our bodies, as governed by our minds, as in control.
That, my friends, can be a small, fearful, controlling, disengaged, and unpleasant way for us to view ourselves and live our lives.
We will have a strong desire to try to avoid the unexpected, we will try to avoid the unpleasant, we will try to avoid all pain and suffering if we live lives in which we think of ourselves in a cup of tea sort of way.
I think that many of us have forgotten who we are.
If you're of the Lion King generation, it's impossible to write and say that line without conjuring up the voice of James Earl Jones.
But back to the point.
Pain and suffering remind us of something we have forgotten.
When we see others in pain, it can feel overwhelming because we know that it matters and that we should care. Rather, we do care, but we may not know what to do. We may feel helpless, out of control, and so on.
And my premise is that we don't know what to do because we have forgotten how to be.
You have likely heard (and you may be aloof to it by now) the saying, "We are human beings, not human doings."
I think it's more accurate to say that we are both.
I know that the emphasis of the saying is on being, but it cuts off the edges of reality. Instead, what if we said it like this,
"Human beings do."
Or,
"A human being does."
Nurturing our being leads to right action from a place of open awareness – an ocean that can engage with all that comes into it.
Nurturing our being leads us to respond wisely and from a place of peace, joy, contentment, patience, kindless, love, and wholeness.
We respond out of our integrity, not to appease a list of "shoulds," "need tos," "you betters," or other messages that come from the idea that we need to make ourselves better, that we need to earn our wholeness.
Friends, you already are better. You already are whole.
The question is whether you will pay attention to who you are, to being? Will you nurture and pay attention to who you are?
How?
If you're a westerner, there is a pretty good chance that you have spent your life nurturing and feeding and paying attention to the thinking mind. You read, you believe or don't believe, you agree or disagree, you have conversations, you debate, you think about things.
Wonderful!
The thinking mind is a really important part of being. For many of us, this is where our sense of identity resides. We have fused tightly with our thoughts and beliefs.
We have nurtured our thinking minds!
How, though, have we nurtured other parts of our being? Our emotions, feelings, body sensations – all of these as connected and non-separate…
How do we nourish the feeling of being?
It requires practice and attention.
We have spent a lifetime prioritizing and fusing with and identifying with our thoughts and beliefs.
Of seeing ourselves as small cups of tea.
But what if we are the ocean?
What if we are unchanging awareness in which the ever-changing flow of live arises?
This morning, as I sought to engage with the pain of the people in the Philippines, I felt a whole lot like I had dumped a tablespoon of salt into my cup of tea.
I thought, "Now why did I do that? I'm on a retreat and I'm supposed to be getting away from it all!"
But now I'm thinking that what I really came here to do was to learn at a deeper level how to be with it all. How to welcome reality into awareness and experience reality on its own terms. How to welcome it all in the ocean of awareness in which being resides.
In between the lines, I spent time this morning nurturing being. I set my intention to stay awake and alert and open. I followed sensations throughout my body and then felt the whole body as sensation. I followed my breathing and then focused on it from one side of the body to the other and then the whole body breathing. I welcomed thoughts that arose and gently set them aside for the time being, knowing that wisdom will come. I spent some time answering the following questions: Where am I? When am I? How am I? What am I? Who am I? And I moved from being a witness of my experience to being witnesssing itself.
Doing these practices reorganizes our brains. Our amygdala (the fight or flight center of the brain) shrinks. Our hippocampus enlarges. We open up to awareness. We become oceans.
We move into the realm of human beings doing and we engage with our own pain/suffering and that of others with wisdom and right action.
It takes practice, practice, practice.
The more we practice, the more we want to practice because life as the ocean is much more fulfilling and freeing and meaningful than life as a cup of tea.
If this intrigues you, find a meditation class, listen and follow meditation and mindfulness teachers. Practice in small chunks throughout your day. Take the time to nurture your being.
My training in yoga nidra (yes, I know there is debate over the pronunciation, but I'll go with what I was taught) has been through Richard Miller and his specific type of yoga nidra, called Integrative Restoration. There are lots of great resources on iRest.us and I will hopefully be teaching classes this coming year in the Boise area. But there are thousands of resources and just as many teachers out there who are wonderful and can help you on this journey.
Human beings do, my friends.
My heart and mind have been activated today. I have awakened a little more. I don't have a list of specific next steps as a response. Those will come. They always do. Right now, there is a sense of deep sadness for the families and children of the Philippines. Being doesn't mean we become unfeeling or immune to feelings. Human beings are moved. We live in a world that is messy. I am moved in the midst of the mess. May wisdom lead to action for children and families in crisis in the Philippines and around the world.
It matters when we don't turn away. It matters that we wake up to our true selves and engage with the world.
There is one other thing that I did today in response to the pain and violence in the Philippines.
It is a practice that my dad-in-law taught me.
As I practiced nurturing my being, moving from the tea cup to the ocean, I imagined those who are in pain. And as I breathed in, I imagined them breathing out their pain, their despair, their fear, their sadness, their anger. As I breathed out, I breathed out to them comfort, hope, courage, peace, wholeness, and love. As I did this repeatedly, I learned of others things and breathed those in. Wisdom then breathed out to them what I could not have imagined.
I have done this for others (unbeknownst to them) in the many waking hours of my sleepless nights and they have told me, unsolicited, of experiencing the very things I breathed in and out.
I don't claim to understand it.
But our bodies are in us, not vice versa.
We are much more than what we can see and hear and feel and smell and taste.
Human beings are not confined to the boundaries of the body.
We are interconnected in mysterious and wonderful ways.
We are one. We are inseparable. Distinct. But inseparable.
Rather than being overwhelmed during this practice (a common fear), I experience peace, love, courage, compassion, and wisdom.
I don't know what it's called.
I like to think that this is what prayer is.
Human beings do.
Nurture your being today, my friends, and live from the ocean.
I will leave you with a note from Hafiz:
"When You Can Endure"
When
The words stop
And you can endure the silence
That reveals your heart's
Pain
Of emptiness
Or that great wrenching-sweet longing,
That is the time to try and listen
To what the Beloved's
Eyes
Most want
To
Say.
May you have a wonder-filled day. Fully present. Fully alive.