Podcast: Play in new window | Download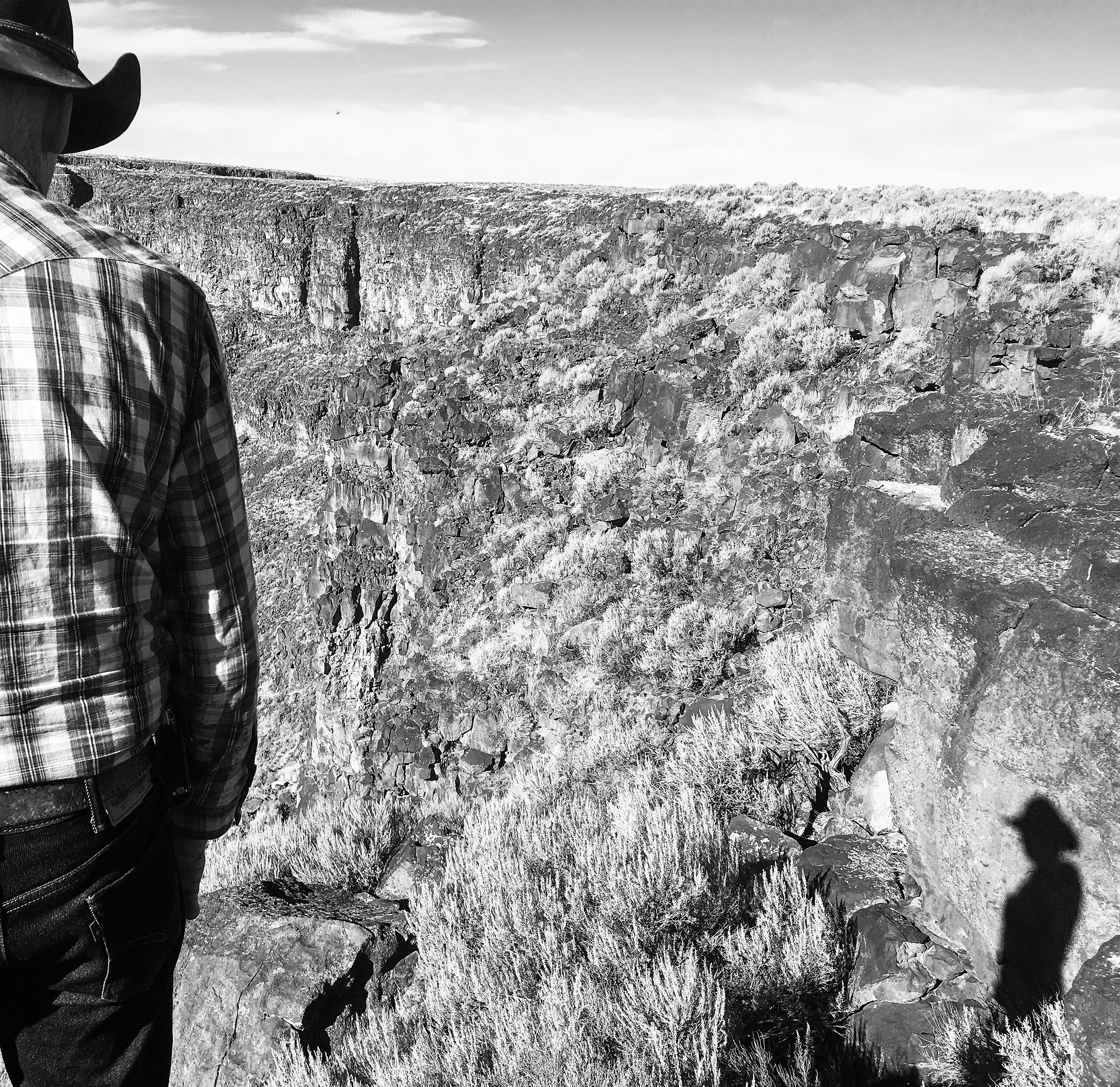 Grin and bear it! Bear down!!
Hmmm…
I talked with my dad a couple of days ago. We (or, at least I – I think he has figured this out long before I did) had the discovery that we're experiencing life in similar ways. Me, with the fallout of traumatic brain injuries, and he with recent post-surgery complications.
In barely the blink of an eye, both our lives dramatically and unpredictably changed.
My dad is a rancher and a farmer in southern Idaho. His ranching roots go back to mid-19th century Texas cattlemen, cattle drives, and Bruneau cowboys.
My grandpa Jones put his family on his back when he was 14 after his dad collapsed in a field and passed away shortly thereafter. From a single cow and a borrowed calf, Robert Jones built a very successful cattle operation in spite of incredible odds.
There was a lot of grinning and bearing it.
Throughout the generational lineage of Joneses, it has always been what we've done.
A lot of bearing down.
A lot of pain tolerance.
A lot of pushing through.
A lot of ignoring our own symptoms and challenges so that we can help others.
So, you'll have to understand, that the other day, my Dad's words to me were unexpected, but at the same time a healing salve to this broken body.
He talked about how he has always been able to "bear down" and push through. He could always try harder. Throw in more grit. And he could push himself to do what he wanted to do, even if it meant destroying his body.
But,
"No more. It ain't like it was, David," he said with a chuckle and the wisdom of years.
He now gets out of his Ford pickup and has to stand for a little while before he can move. A wrist surgery, of all things, gone wrong.
"Is there anything you can do, Dad? Go see a doctor?"
"I ain't going to see a doctor. I walked into the doc's office, but came out barely able to stand on my own two feet."
"This is new to me, David. It's the first time that bearing down isn't enough. I can't just fight through it. Trying harder don't do no good. I finally have to listen to what my body is saying to me. But, you know, I'm good, I'm thankful. I still have all I need.
"In some ways a lot has changed. In other ways, nothing has changed. It don't help to complain and wish it were different."
No, Dad. You're right. Nothing that matters has really changed.
How timely your words.
How timely your words.
Our common stories – albeit at different stages of life – signal the transition from bearing down to listening and responding with right action. One is not right and the other wrong.
But the end of bearing down is upon us.
There is a better way. A way in which listening to the messengers of life is not a weakness, but a strength.
A way that, ironically, takes more courage, more heart, and more grit.
I'll finish with a poem first read to me by Dr. Richard Miller, written by
Rotter, Debbie
Simply This
At what point did
"Simply This"
become
"Good Enough"?
Is the Letting Go of
" Hoping For More!"
A slacker's excuse?
A dreamer's despair?
A sad acceptance of consequence?
And when did the
"Need for Adventure!"
And the
"Expectations of Grandeur!"
Get blown like turbulent weather
On to the next generation?
Leaving me
Old,
and Still,
and bathed in Contentment?